PhoenixTV – US:On January 22 (the first day of the Lunar New Year in the Year of Rabbit), the 48th Vancouver Chinatown Spring Festival celebration activities were grandly held by the Chinese Benevolent Association of Vancouver, the Chinese Cultural Centre of Vancouver, the Chinatown Chamber of Commerce, and the S.U.C.C.E.S.S., including the Chinatown Parade, Variety Show, and Gala Dinner. The shining Chinese red, galloping lion dance team, and red lanterns created a festive and peaceful CNY atmosphere in Vancouver.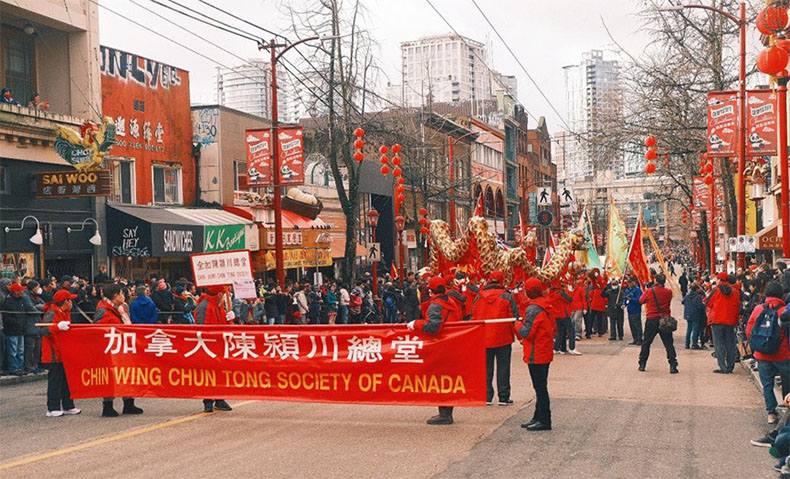 This year's ChinatownParade kicked off at 11 a.m. on January 22 from the Millennium Gate in Chinatown. The two-hour parade grabbed the attention of clusters of citizens in Vancouver, with the audience of nearly 200,000. At 2:00 p.m., at the Chinese Cultural Centre of Vancouver and the International Village shopping mall, a variety show was staged to celebrate the New Year, hitting the climax of the festive atmosphere. In the evening, the "Chinese New Year Gala Dinner of Thousands of People" came as scheduled to celebrate the festival.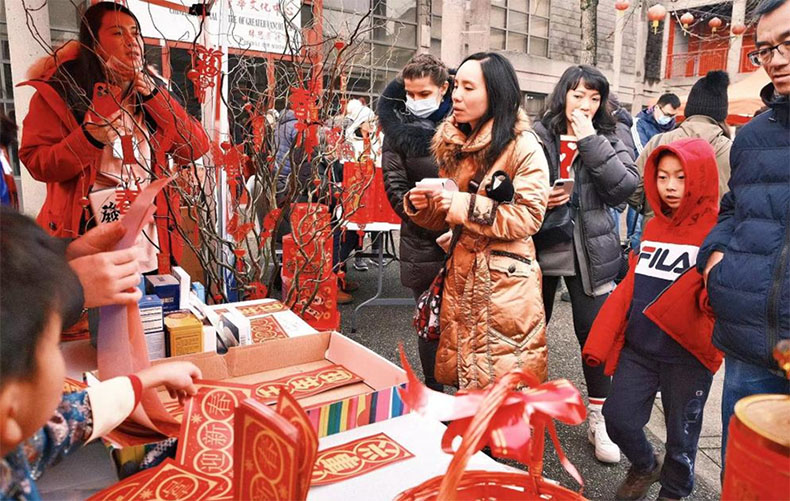 During the parade and celebrations, plenty of non-governmental organizations presented rich and colorful traditional Chinese culture, including folk songs and dances, calligraphy, lion and dragon dances, which made the Chinese participating in the activities, and also attracted local residents of other ethnic groups. Canadian government dignitaries at three levels, including Canadian Prime Minister Justin Trudeau, BC Governor David Eby, Vancouver Mayor Ken Sim, military and police representatives, Chinese Consul General in Vancouver Yang Shu and other diplomats attended the event and expressed greetings.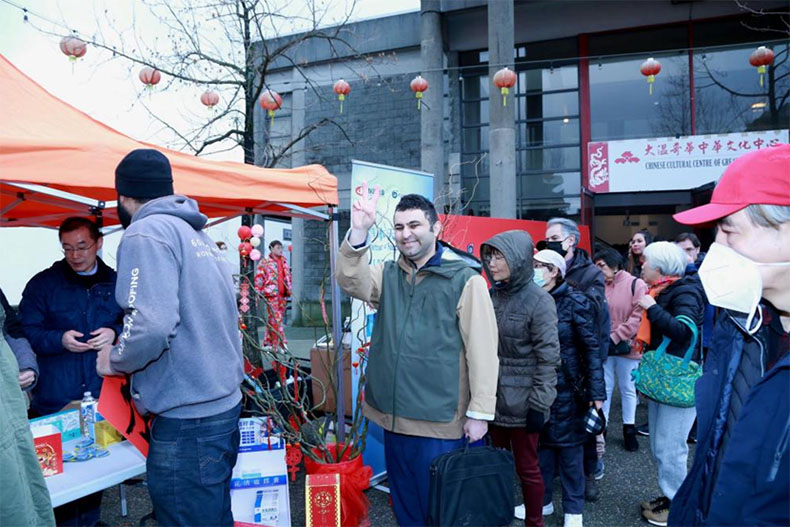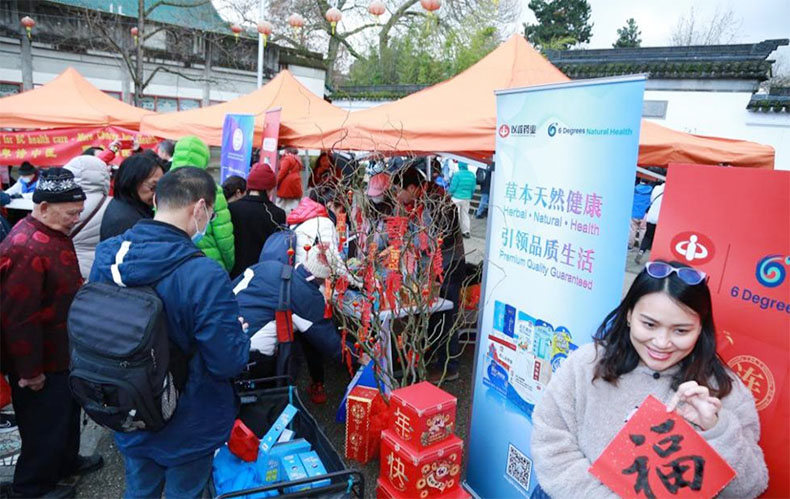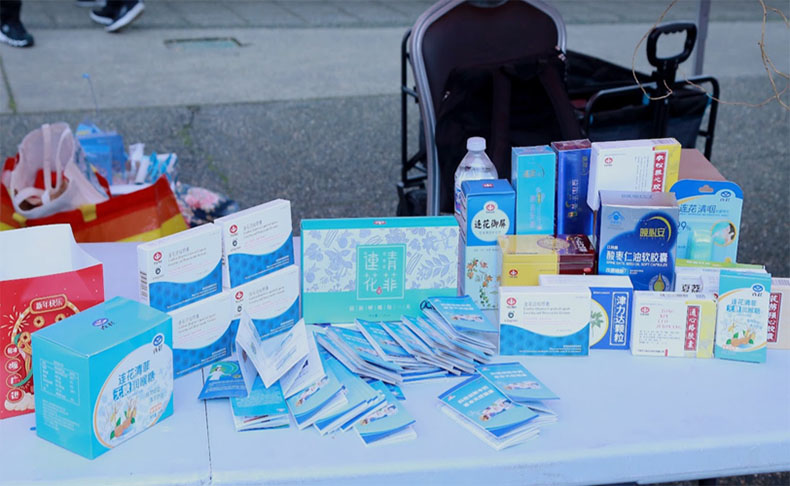 At the celebration site, the organizer also set up booths for food, calligraphy, and traditional Chinese medicine health preservation, to interact with the audience and fill up the New Year aura. It is worth mentioning that this celebration fully integrated the concept of "healthy Spring Festival" and advocated healthy diet and healthy life. A "Health Concept" booth was erected, and Yiling Pharmaceutical, a leading innovative traditional Chinese medicine company, was invited to "plant" a Spring Festival wishing tree, which fascinated a large group of audiences to stop and hang wish pendants to state their New Year wishes. Heart-warming messages such as "Bless the Health of My Parents", "Bless My Baby to Grow Up Healthily" and "Happy Chinese New Year" are charged with warmth and affection. Lianhua Respiratory health products such as LianhuaQingwen Capsules, LianhuaQingwen Cool-Burst Beads, Lianhua Throat Refreshing Bacteriostatic Spray, Lianhua Throat Refreshing Herbal Candy, and Spring Festival couplets were unveiled, conveying the health concept of "Accompanied by Lianhua, a Healthy Chinese New Year". This has also deepened the public's awareness of protecting family health at all times.
"There are lots of surprises in this year's celebrations. For example, it seems to be the first time that I have seen Yiling's health booth. The activity is very novel. It reminds us to pay attention to health during the Chinese New Year. It is very warm." Mr. Zhang, who participated in the event at site, excitedly said during an interview.