Yiling Pharmaceutical Presented its Lianhua Respiratory Healthcare and Bazi Bushen Products etc. during the HK Carnival.
The "Hometown Market Carnival" celebrating the 26th anniversary of the establishment of the Hong Kong Special Administrative Region was recently held in the Victoria Park, Hong Kong. The Carnival was themed on "A New Journey to Start from Victoria". The Carnival had over 200 booths showcasing the country's home-grown dried goods, specialty cuisines, as well as ethnic handicrafts and clothing from 26 provinces, municipalities and autonomous regions in China. Many Hong Kong citizens and tourists were attracted to the Carnival by the rich "hometown flavor", despite the high temperature.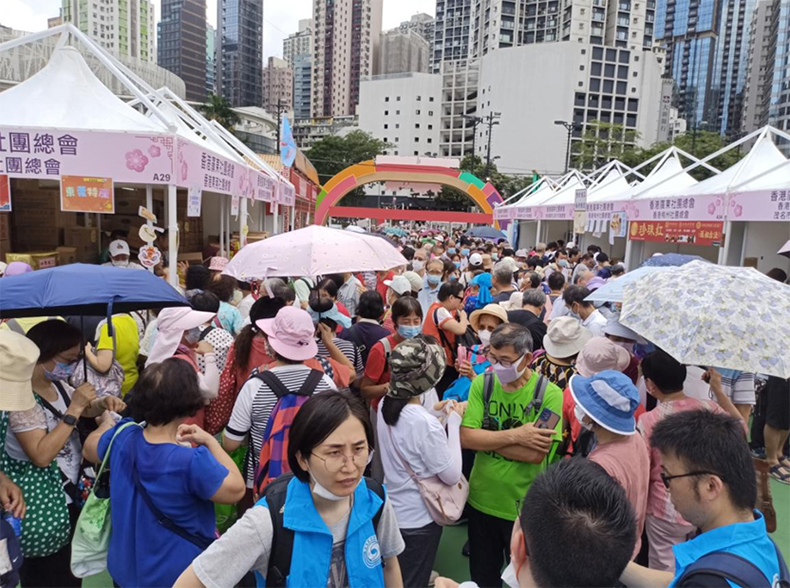 ▲Hong Kong Citizens at the Carnival
A wide variety of products were placed on various booths, and some citizens even piled up their trolley with the wide varieties of goods. At the booth of the Hong Kong Hebei Friendship Association-Yiling Pharmaceutical, series of innovative traditional Chinese medicine and Big Health Products of Yiling Pharmaceutical attracted the attention of citizens.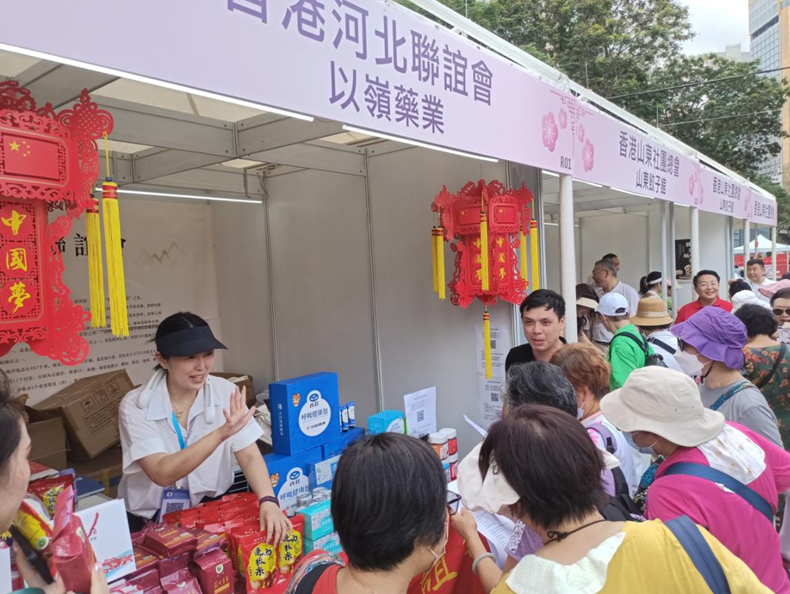 ▲Booth of Hong Kong Hebei Friendship Association-Yiling Pharmaceutical
The person in charge of the Yiling Pharmaceutical booth introduced to the reporter that, "Yiling prepared three major categories of products for this Carnival, i.e., Lianhua Respiratory Health Package, which contains Lianhua Qingwen Capsules, Lianhua Qingfei Herbal Tea, Lianhua Qingyan Bacteriostatic Spray, and other Lianhua respiratory health products (which are all added with Lianhua HABO essential oil extracted from Lianhua Qingwen formula to provide comprehensive and all-around protection); The anti-aging products represented by Bazi Bushen Capsules, which can help defer the aging of the body system, improve the quality of life and prolong the lifespan; And the sleep promoting products represented by Ziziphi Spirosae Semen Oil Soft Capsules, which can help those having trouble sleeping."
He also stated that, Yiling Pharmaceutical intends to take the chance of this Carnival to introduce the Big Health products, as well as the wisdoms and culture in traditional Chinese medicines to Hong Kong citizens, hoping to contribute to a healthier life.