From April 10 to 15, the China International Consumer Products Expo ( CICPE) kicked off in Haikou City, Hainan Province. As a national TCM service export base jointly established by the Ministry of Commerce and the National Administration of Traditional Chinese Medicine, Yiling Pharmaceutical brought a variety of patented innovative Chinese medicines and health products to the National Products Boutique Pavilion of the CICPE, which grabbed extensive attention.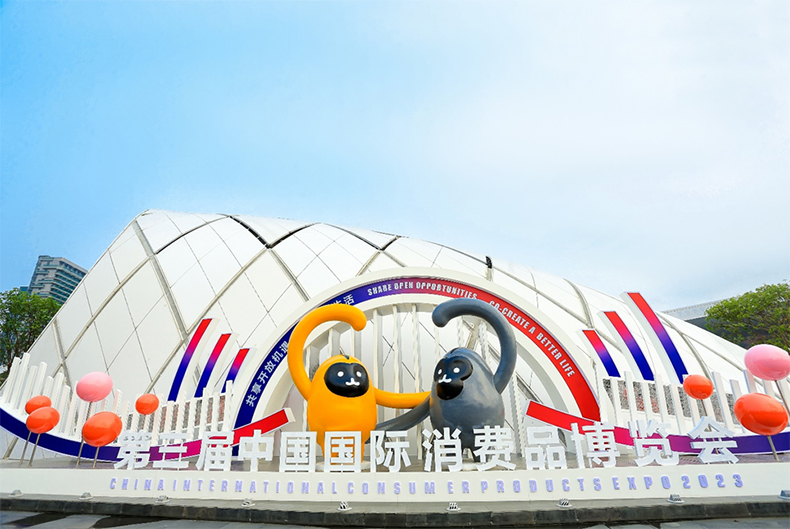 ▲Interactive Experience Aroused Enthusiasm for Exploring Chinese Medicine
On this third consecutive CICPE, Yiling sets up a 100-square-meter independent exhibition area for several major series of products. These products include Lianhua respiratory health series products such as Lianhua Qingwen Capsule, Lianhua Qingfei Tea, and Lianhua Qingwen Cool-Burst Beads; anti-aging products such as Bazi Bushen Capsule; cardiovascular and cerebrovascular products such as Tongxinluo Capsule, Shensong Yangxin Capsule, Qili Qiangxin Capsules; and sleep health series such as Spine Date Seed Oil Soft Capsules and Zaoshen Anshen Oral Liquid products. To enhance the audiences' interactive experience, Yiling Pharmaceutical specially builds up an "Interactive Area for Identification of Traditional Chinese Medicinal Materials", some rarely seen medicinal materials are exhibited with Yiling staff's explanation about their functions and usages, which creates a strong TCM atmosphere.
Following the CICPE 2022, Yiling Pharmaceutical once again customized themed masks for the CICPE. Yiling has fused the image of the mascot IP of the CICPE as an element to add luster to the exhibition while protecting exhibitors and audiences.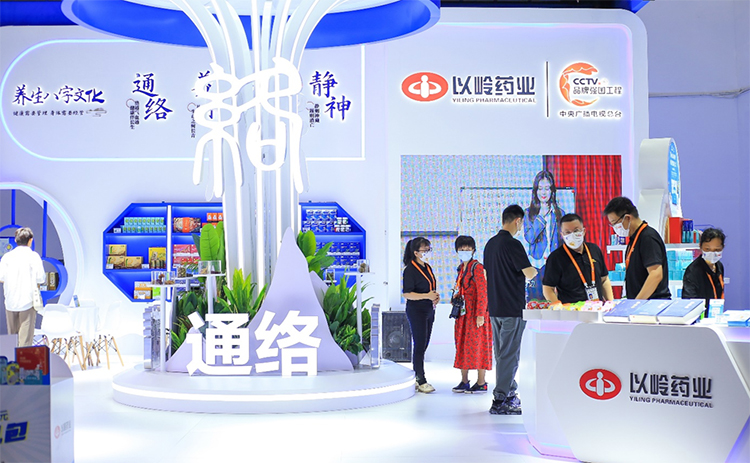 ▲Yiling's Innovative Products Facilitated the Quality and Upgrade of Health Consumption
At Yiling Pharmaceutical's booth, in addition to Lianhua series respiratory health products, which have been widely known, visitors had considerable interests in the patented drug Bazi Bushen Capsules, which is featured by scientific anti-aging and developed based on the Qi Collateral and Jing-Qi-Shen theory. The staff of Yiling introduce that Bazi Bushen Capsules has the anti-aging effects of tonifying the kidney and promoting the generation of essence, regulating Yin and Yang, warming and supporting vitality, and replenishing the body and spirit. It has demonstrated significant improvement effects for overall aging, as well as functional decline or age-related diseases in multiple systems such as the cardiovascular system, nervous system, motor system, and reproductive system.
According to reports, a paper entitled "Bazi Bushen mitigates epigenetic aging and extends healthspan in naturally aging mice" recently published in the international pharmaceutical SCI journal Biomedicine & Pharmacotherapy (impact factor 7.419) shows that the researchers revealed the mechanism of Bazi Bushen Capsules in delaying overall aging by reversing DNA methylation aging, suggesting that the drug has great potential in clinical application to extend healthspan, and providing new ideas for exploring the mechanism of action in treating age-related diseases. This achievement also opens up a new path for preventing diseases with the increase of age and boosting the overall health level of residents under the background of the accelerated aging process of the society.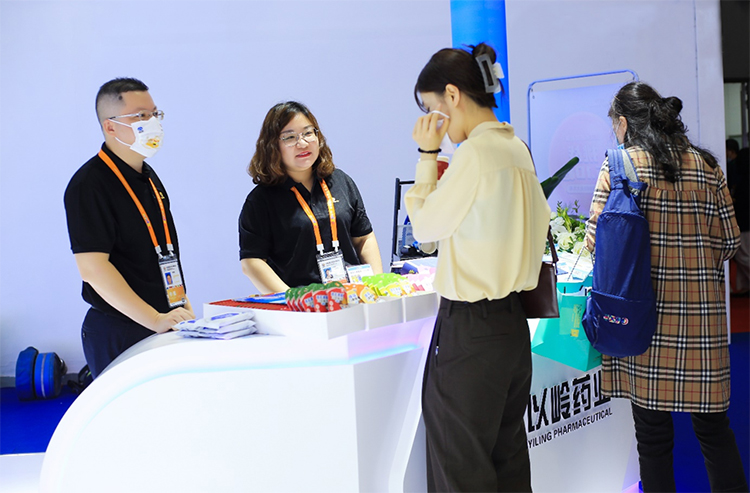 Sun Xuefei, General Manager of Yiling Pharmaceutical International Trade Center, expressed that thanks to the platform of CICPE, Yiling Pharmaceutical has the opportunity to display its high-quality traditional Chinese medicine and health products to consumers at home and abroad, to contribute to upgrading the quality of health consumption and driving the modern, industrial, and international development of traditional Chinese medicine.