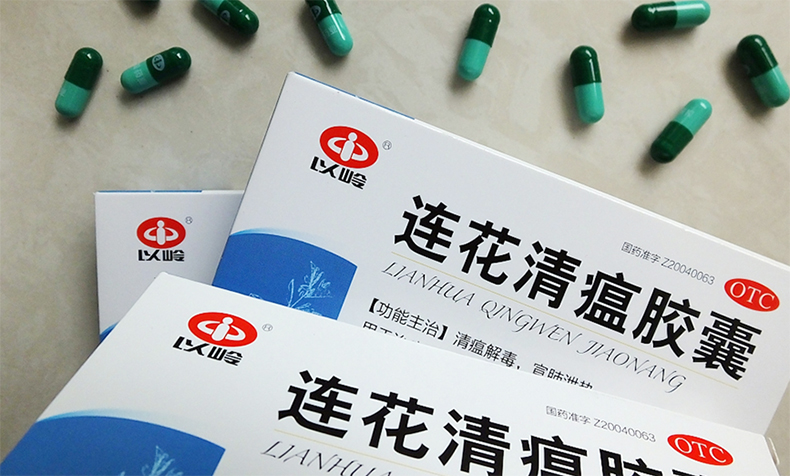 Chinese drug producer Shijiazhuang Yiling Pharmaceutical, supplier of the famous Chinese herbal medicine, Lianhua Qingwen, has ramped up production to provide the much needed treatment to the Hong Kong Special Administrative Region (HKSAR). The measure came as an answer to the call to support the city to control the virus.
In the week from February 27 to March 5, an average of 42,188 cases were reported per day, compared to 13,913 daily cases in the previous week, according to the latest report released by the HKSAR government, a jump close to 67 percent week-on-week.
While the epidemic in Hong Kong remains severe, businesses in the mainland have ramped up efforts to support the epidemic prevention and control measures.
Shijiazhuang Yiling Pharmaceutical is one of the companies responding to the call. Its patented Lianhua Qingwen capsules have been recommended for the treatment of COVID-19 by Chinese authorities and experts, making it the most recommended proprietary Chinese medicine.
Since the epidemic hit Hong Kong, the company has opened additional production lines to support the city's anti-epidemic efforts, which have now increased to 17, the company said in an exclusive response to the Global Times on Sunday.
The Lianhua Qingwen capsules produced for Hong Kong will mostly meet the needs of Hong Kong residents, the company said.
The Hong Kong non-governmental organization, Hong Kong Community Anti-Coronavirus Link, with members from all walks of life in Hong Kong, opened an online registration on Friday for residents to apply for 50,000 boxes of Lianhua Qingwen capsules as aid by the Central government to the HKSAR. Each person can apply for two boxes of the medication, media reported.
When registration opened, Hong Kong residents rushed to the website which later crashed with the immense number of people trying to get a spot. The registration was over just 3.5 hours after it was opened.
The Hong Kong Community Anti-Coronavirus Link will order 50,000 additional boxes of the medicine, which are expected to arrive in Hong Kong as soon as next week, according to media reports.
The production capacity provided by the company's expanded production lines can continue to supply the HKSAR to ensure that Hong Kong residents have sufficient medicine, Shijiazhuang Yiling Pharmaceutical assured on Sunday.
At the same time, under the guidance, support and coordination of the Ministry of Industry and Information Technology, a green channel for Lianhua Qingwen has also been opened for the transportation of the anti-epidemic materials, sources told the Global Times.
The medicine supplies will be transported from Shenzhen to Hong Kong by train or truck.
While Shijiazhuang Yiling Pharmaceutical could not give exact numbers about the next delivery, production capacity has been fully increased and is confident to meet the local demand, the company said.