Recently, the Love & Happiness Community Activity was launched by Women's General Association of Macau, Macau Union Suppliers Association, and other organizations. At the scene, the elderly took health exercises under the guidance of a group of youth and Love Gifts were distributed to pass on love. The Women's General Association of Macau hopes to convey a message of care to the elderly through this activity, and encourage the youth to personally care for the elderly family and their lives, proactively participate in public welfare affairs, and carry forward the spirit of mutual assistance.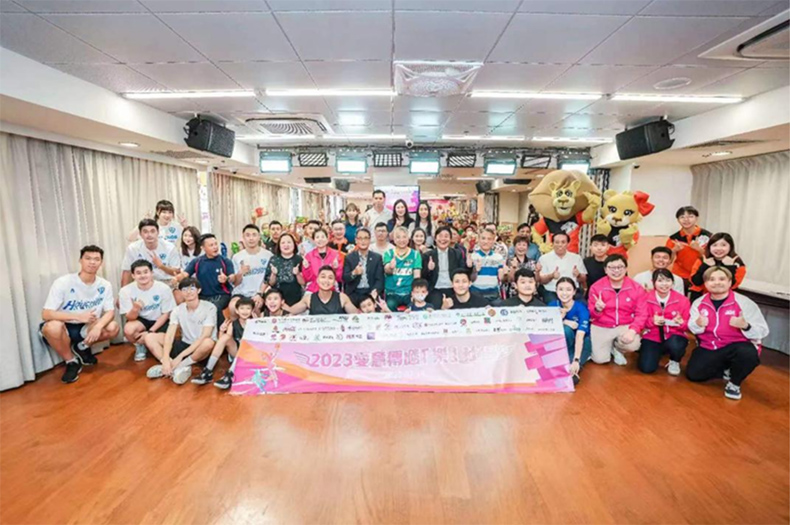 ▲ Scene of the Love & Happiness Community Activity
People's demand for drinks with less burden is becoming increasingly keen due to the improvement of living standards and health awareness, and "healthy and natural" drinks have gradually evolved as a consumption trend. In addition to food and daily necessities, the Love Gifts also include mineral water and two drinks, among which the Lianhua Qingfei Herbal Drink boasts "healthy" attribute. Guided by "unblocking collaterals, nourishing essence, taking exercises and calming mind", Yiling Pharmaceutical integrates the health and wellbeing concept of "prevention before disease onset" into daily life. Lianhua Qingfei Herbal Drink is developed relying on the advantages of Lianhua Qingwen formula and innovative exploration on the basis of "medicine and food homology" herbal medicine. In the Drink, honeysuckle, scaphium scaphigerum and other herbs are utilized to clear heat, and the fragrance and freshness of peppermint and other plants are retained.
"The land in the south of the Five Ridges is low and humid, and features varying climates. In summer, it is scorching and humid, while in winter, it is warm and snowless." As the weather in Macau is hot and humid, Lianhua Qingfei is favored by local consumers due to its clear and refreshing taste and its characteristics of 0 sugar, 0 fat, and 0 energy.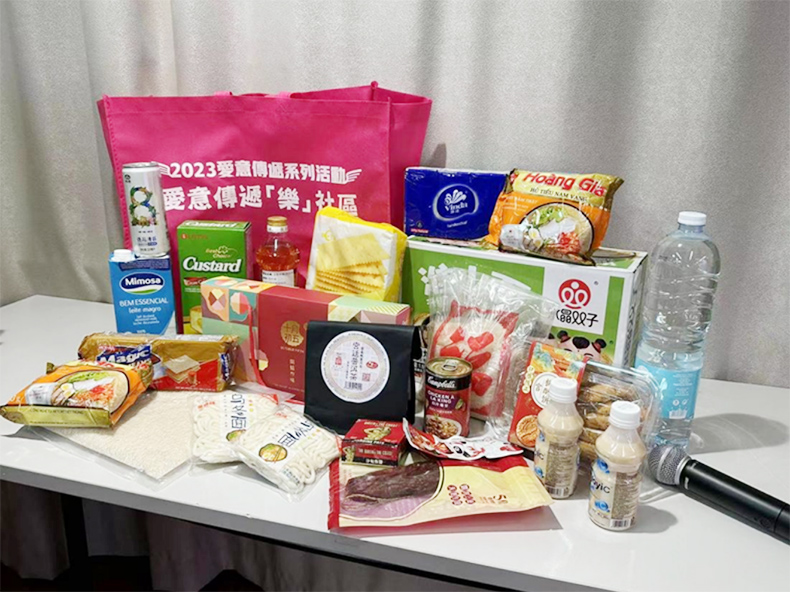 ▲ The Love Gifts Contain Products Such as Lianhua Qingfei Plant Drink (Top Left I)
The business representative of Yiling Pharmaceutical's Greater Bay Area stated in an interview with reporters that at this activity, Lianhua Qingfei Plant Drink made its debut in Macau. The inclusion of Lianhua Qingfei Plant Drink in the Love Gifts is of extraordinary significance. Taking practical actions to care for the needy elderly and providing assistance to a larger number of the elderly stand as a part of corporate social welfare undertakings. It is expected that this activity will convey the products containing traditional Chinese medicine health wisdom and the concept of healthy life to more people.