According to the National Agency for Food and Drug Administration and Control (NAFDAC) in Nigeria, the four patented innovative traditional Chinese medicines developed and manufactured by Yiling Pharmaceutical, including Bazi Bushen Capsules, Lianhua Qingke Tablets, Tongxinluo Capsules, and Qili Qiangxin Capsules, have been approved for registration in Nigeria under the category of "Herbal and Natural Medicines".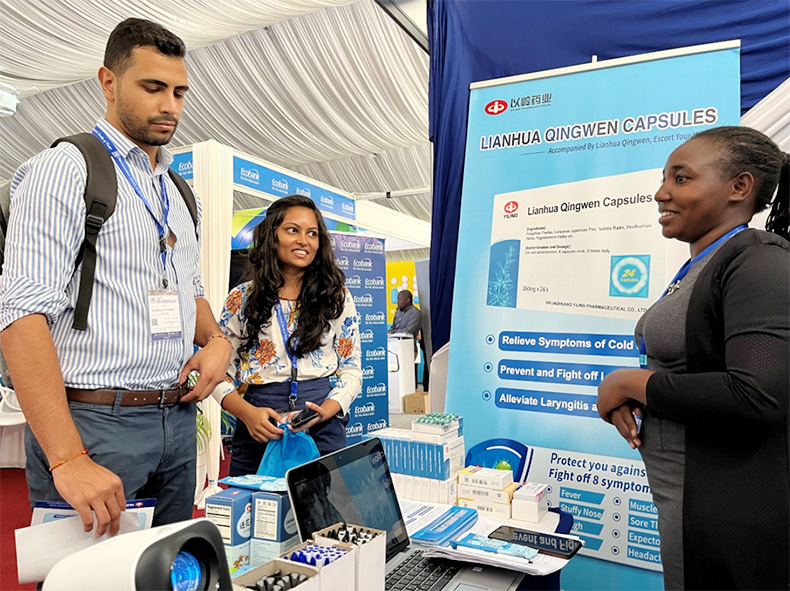 ▲ Yiling Pharmaceutical's booth at the 43rd Annual Scientific Meeting of the Kenya Society of Pharmacists in June 2023
Among the four products approved in Nigeria, Bazi Bushen Capsules is a patented traditional Chinese medicine developed based on the principles of Qi, Meridians, Essence, and Spirit in traditional Chinese medicine theory. It aims to nourish the kidneys and combat aging. Through various mechanisms such as enhancing intercellular communication, regulating epigenetics, reducing telomere attrition, and maintaining mitochondrial homeostasis, it has the potential to delay the aging process and prevent age-related diseases. Numerous reputable research institutions have verified that Bazi Bushen Capsules has the potential to effectively delay the aging process by reversing DNA methylation. Additionally, it provides significant benefits in functional decline and age-related diseases across various systems, such as the skeletal, nervous, vascular, muscular, reproductive, and immune systems.
Lianhua Qingke Tablets and Lianhua Qingwen Capsules share the same origin and principles, making them sister medicines with a common foundation. Both medications are rooted in the theory of collateral diseases, specifically the treatment of lung meridian diseases. In terms of treatment, Lianhua Qingke Tablets focuses on "Relieving Cough and Resolving Phlegm". It offers several significant advantages compared to mainstream expectorant and antitussive products available in the market. It provides rapid relief from coughing and phlegm, visibly reducing the frequency of these symptoms within a specific time frame. It effectively decreases airway hyperresponsiveness resulting from airway inflammation, providing relief from airway spasms and displaying notable antitussive effects. Additionally, it works by reducing mucus production, thinning mucus viscosity, and promoting mucus clearance, which ensures unobstructed respiratory passages. Lianhua Qingke Tablets is commonly used to treat cough and expectoration symptoms associated with conditions like pharyngitis, common cold, and bronchitis.
Tongxinluo Capsules and Qili Qiangxin Capsules are two innovative patented traditional Chinese medicines developed based on the pulse theory in the theory of collateral diseases. They are specifically designed for the treatment of cardiovascular and cerebrovascular diseases, addressing common conditions such as ischemic cardiovascular and cerebrovascular diseases, as well as chronic heart failure. In 2019, the project "Construction of Traditional Chinese Medicine Pulse Theory and Its Guidance in the Prevention and Treatment of Microvascular Lesions" was honored with the First Prize for National Science and Technology Progress. This remarkable achievement has provided robust experimental and evidence-based support for the clinical effectiveness of these two drugs.
Based on the available information, it is known that products from Yiling Pharmaceutical, including Lianhua Qingwen, Tongxinluo, and Bazi Bushen, have already made their way into over 50 countries and regions worldwide. Furthermore, the company's health products, such as Spine Date Seed Oil Soft Capsules for sleep improvement and the Lianhua Respiratory Series, have obtained more than a hundred international regulatory approvals.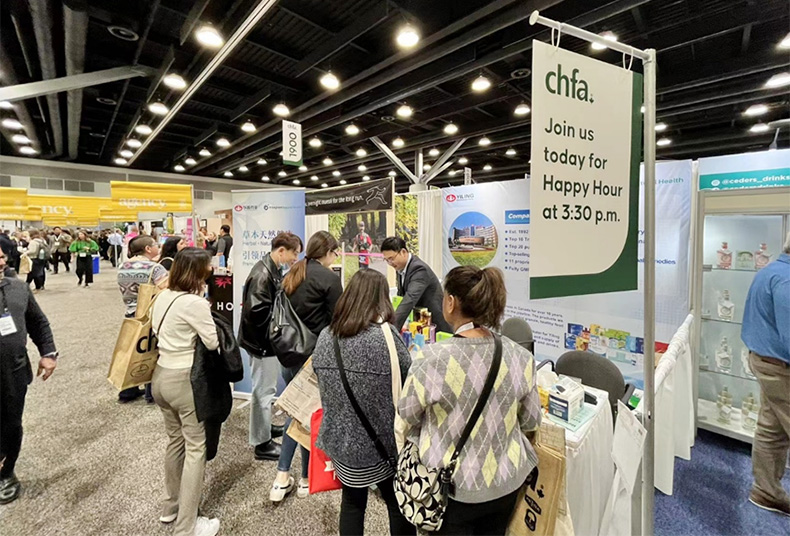 ▲ In April 2023, Yiling Pharmaceutical's booth at the Canadian Natural Health Expo
Since the 18th National Congress of the Communist Party of China, international cooperation in traditional Chinese medicine has strengthened considerably. TCM accomplishments have had a positive impact worldwide and are now prevalent in 196 countries and regions. TCM theories, techniques, culture, and products have firmly taken root in various nations. In Nigeria, there exists a traditional practice among the local population of utilizing natural medicines for disease prevention, treatment, and fortifying the body, all aimed at promoting overall well-being. During the Third China-Africa Economic and Trade Expo held in Changsha, the China-Africa Traditional Chinese Medicine Cooperation Forum was inaugurated, marking its first occurrence. During the forum, Yiling Pharmaceutical signed an agreement with the Nigerian delegation regarding TCM service projects. During the event, Sun Xuefei, General Manager of Yiling Pharmaceutical International Trade Center, expressed that this means that the registered Chinese patent medicines can now not only be sold through pharmacies but also have the potential to be introduced into hospitals in Nigeria. This advancement is expected to bring benefits to a larger population of people residing overseas.