---
Lianhua KN95 Protective Mask
---
---
Effective anti-haze mask from high standard production for pharmaceuticals!
[Applicable environment] Protective masks used for respiratory protection of some non-oily particles, such as dust, sand dust, pollen, droplets and other pathogenic microorganisms, all kinds of productive dust and non-volatile fog and other air pollutants, and also as the protection of ambient air from polluting particulate matters (PM2.5).
[Specification] 5 pieces/bag*40 bags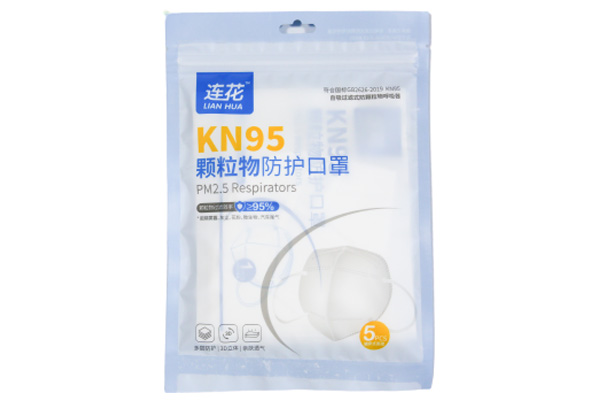 Features
● The outer layer of soft non-woven fabric can block micro particles; the guide layer of hot-wind cotton can absorb moisture and sweat and prevent damp; the filter layer of melt blown fabric can effectively filter non-oily particles; the inner layer of non-woven fabric is soft and skin friendly, low sensitive and free of irritation.
● Filter out at least 95% of particulate matter.
● Hidden nose-bridge makes it easy to fit perfectly; large spot welding allows the ear straps to be firm and anti-falling off; 5mm wide flat ear band reduces the sense of grip and improves comfort level.