---
Lianhua Wash-free Bacteriostatic Hand Sanitizer
---
---
Triple protection of hands by cleaning, moistening and bacteriostasis!
[Function] Clean hands, quickly inhibit bacteria, and nourish skin
[Applicable to] People who go out and need clean hands and also inhibit bacteria on hands within public places.
[Specification] 50ml / tube * 180 tubes / box
[Main ingredients] Ethyl alcohol, water, vitamin E, forsythiae fructus, lonicerae japonicae flos, etc.
[Disinfection effect] 99.9% antibacterial effectiveness for staphylococcus aureus and E. coli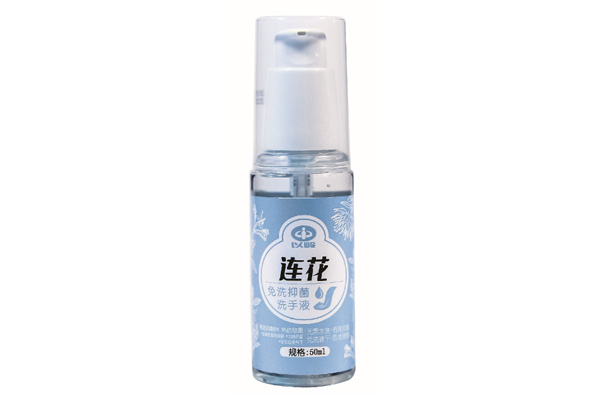 Features
● Chinese herbal extracts from Forsythiae Fructus and Lonicerae Japonicae Flos are added to provide effective and safe bacteriostasis, killing 99.9% of the common pathogenic bacteria.
● High-end perfume ingredients are added for gentle fragrance.
● Dialdehyde alcohol is used to sterilize and clean skin without irritation.
● Vitamin E is added to inhibit bacteria and nourish skin.